Deck Addition: Smart Return on Investment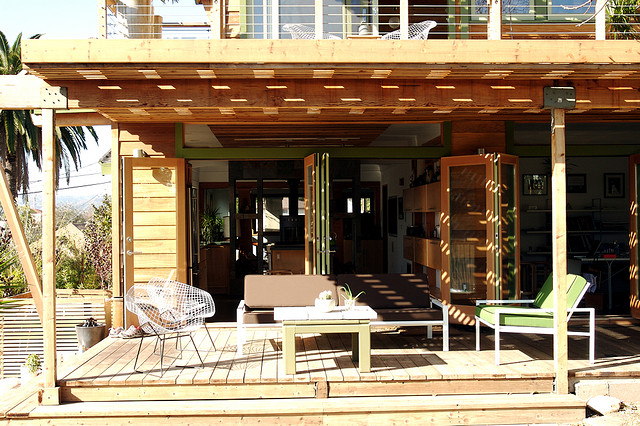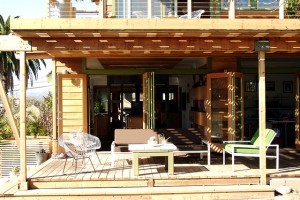 With summer just around the corner, many homeowners are considering the pleasures of outdoor living spaces, whether covered patios, decks or gazebos. According to Remodeling magazine's yearly "Cost vs. Value" report, a deck addition is a smart home addition, typically yielding an 80 to 90 percent return on the original investment. This is primarily because, compared to a garage or bedroom addition, a deck increases usable living area at a minimal cost per square foot.
Not only is a deck a clever way for property owners to maintain or enhance their home's value, this addition provides countless ways to relax with family and friends. Imagine grilling burgers and hotdogs with friends in the summer, or hosting a New Year's Eve champagne toast under the stars. For Halloween, a deck is the perfect spot for a jack-o-lantern carving contest with the kids.
In short, a deck provides an inviting space for entertaining, BBQ parties, or just getting back to nature.
Montchanin: experienced Delaware deck builders
Whether simple or extravagant, any home improvement project is not without its challenges. From design elements to materials to construction timelines and budget, homeowners must choose their deck builders carefully. For decades, residents in the greater Wilmington area have relied on Delaware home improvement contractors at Montchanin Builders. Locally owned and operated, Montchanin has a reputation for superior construction and deck building services at incredibly reasonable prices.
Our team works hand-in-hand with clients to ensure their vision of the perfect deck is finished on time and within the specified budget. Known for our professionalism and high quality craftsmanship, our team will assist you through every stage of the project, listening to your vision, and making suggestions whenever appropriate.
Recent deck building trends include structures with multiple levels. The main level nearest to the house generally serves as a large open-air dining area for grilling. The tier below can be adorned with a Jacuzzi, fire pit or comfortable seating area for intimate gatherings.
Whether you're considering a simple platform deck, cantilevered deck or multi-tiered version, our skilled Delaware deck builders will develop a solid plan that meets your needs and adheres to local building codes.
We'll discuss the pros and cons of the various available materials (pressure treated woods, composite decking, hardwoods, aluminum or bamboo) as well as design ideas to highlight the perimeter with railings or planters. Your ultimate choice in materials will likely be based on regular maintenance concerns, as well as durability through rough winters and heavy rains.
Build your dream deck with Montchanin
With our construction skill and years of experience we can help you get the "wow factor" in any home addition. Life is already hectic enough; let us help you create that outdoor space you've always wanted.
Serving the Wilmington and greater Delaware & Pennsylvania areas, Montchanin Builders can help you and your loved ones enjoy more time outdoors while enhancing the value of your home. To set up a consultation, please call us at 302-472-7213.