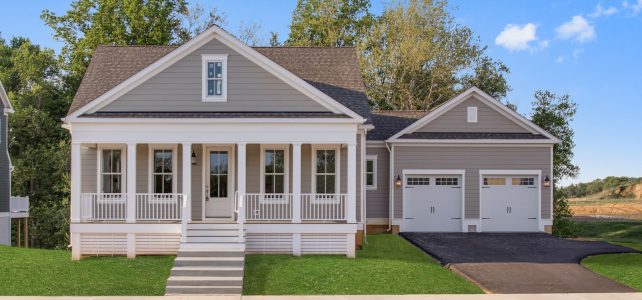 Why Ranch-Style Homes Are So Popular Among Homebuyers
The ranch style home is an increasingly popular pick for prospective homebuyers. In fact, it's the number one preferred house style in 34 states, according to a 2016 Trulia study. Delaware is among the states. What exactly makes ranch style homes Delaware so popular?
The History
Let's look at the history of ranch homes to better understand why they remain popular even in modern times. Ranch-style abodes have roots in traditional wood-frame and sheathed architecture that were popular in North American settlements from the 17th to 19th century.
Ranch-style homes later saw a resurgence in popularity post World War II when citizens began settling into property in the suburbs during the baby boom. By the 1950s, nine out of 10 homes were Ranch-style houses.
Resurgence
Ranch homes eventually declined and faded out of fashion by the 1970s. By the 1980s, it has become a rarity; homeowners began gravitating towards Victorian, colonial, and cottage-style architecture.
The demand for ranch homes, though, made a comeback starting in the late 1990s. Why the resurgence and appeal? For one, the homes were relatively affordable. Its single story design makes it a desirable option for young families, and most notably millennials that are just becoming parents.
Another appeal factor is the integration with the outdoors. The homes are built on slabs with large windows, offering an open view of the outdoors. It evokes a sense of oneness with the elements. For many homebuyers, ranch homes signify care-free and laid-back living.
It's also worth noting that the ranch home originated in the U.S, and is not a style you'll find overseas. In other words, it exudes Americana. This especially makes ranch homes truly special in a state like Delaware, which was one of the 13 original colonies.
Ranch Homes for Sale in Wilmington Delaware
Now that you know the rich history and general appeal, why not consider a ranch home in a beautiful and historically significant town like Wilmington? New construction ranch homes in Delaware are available from Montchanin Builders, such as the single story Chesapeake model home series in The Town of Whitehall. Prospective buyers will have a chance to live in a picturesque property in an equally lavish and inviting town. The neighborhood has that "old-town" charm with friendly neighbors and general easy-going ambiance of a small town.
Our ranch homes retain classic appeal yet contain all the comforts of modern living. Call Montchanin Builders today to arrange a tour – 302.472.7212.
Additional resources on ranch-style homes:
Apartment Therapy, The Most Popular Home in America, https://www.apartmenttherapy.com/why-ranch-style-homes-are-so-popular-in-america-247757
Trulia, The Most Popular Home Styles in America, https://www.trulia.com/blog/guide-to-most-popular-home-styles/