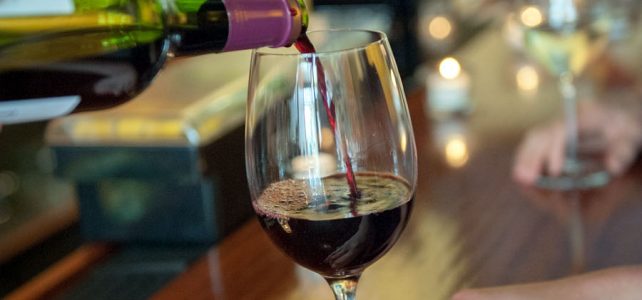 Wine Tasting in Wilmington: Where to Go
The beautiful countryside around Wilmington, DE is like a playground for adults. Take advantage of living in this incredible region, and hit the road this summer to take a tour of the local wineries. One great place to start is with the Brandywine Valley Wine Trail, which can help you plan your visit to a handful of must-see wineries — and must-taste wines! Please remember to designate a sober driver during your tour for your safety and the safety of everyone on the roadways.
Don't live in the area yet? Before you take a tour of the local wineries, you can schedule a viewing of new homes in Wilmington. Montchanin Builders offers homes designed specifically for modern couples and families.
Brandywine Valley Wine Trail
This conveniently pre-planned route includes six wineries, all located within an easy 50-mile drive of each other in beautiful Chester County, PA. Each of them is open year-round.
Old Stone Cider is a family-run orchard. They pride themselves on growing heirloom apple varieties to produce their hard cider.
Kreutz Creek Vineyards is owned and operated by a couple who have been producing superb wine since 1989. They specialize in dry white, dry red, and semi-dry wines.
Borderland Vineyard is operated by a brother and sister team who restored their family farm and transformed it into a winery. They offer tasting room hours on Fridays, Saturdays, and Sundays, as well as by appointment.
Wayvine Winery & Vineyard is a 260-acre farm with 16 acres of hand-planted grapes. The winery welcomes guests as if they were family. Say hello to Nancy Wilson, the family's mother, when you visit the tasting room on Fridays, Saturdays, or Sundays, or by appointment.
1723 Vineyards is owned by fifth-generation farmers who are passionate about great wine. Stop by for a tasting on Saturdays or on Sundays by appointment, and ask about the historic origins of their unique name.
Paradocx Vineyard specializes in marrying handcrafted secrets with modern technology to produce some remarkable vintages. Their wine tasting room is open Fridays, Saturdays, and Sundays.
Collier's of Centreville
Located a hop and skip away from Wilmington in Centreville, Collier's of Centreville offers a can't-miss, free wine tasting on every Saturday! Be sure to check their website to find out about the upcoming wine tasting themes, as well as their other events and classes. Collier's is known for sniffing out exceptional wines from the far corners of the globe. If you'd love to become more knowledgeable about wine and how to enjoy it, Collier's wine school is the right place to start.
Looking forward to life in Wilmington
These great wineries and restaurants are just one of the many cultural opportunities you'll enjoy as a Wilmington resident. Contact Montchanin Builders today to schedule a tour and find out about the financing options available on our new homes. Our new construction Wilmington homes are ideally situated in our masterfully planned communities of Darley Green and The Overlook at Rockford Falls. Get in touch at 302.472.7212 today and ask us how you can get $15,000* toward your closing costs!
More info on wine tasting near Wilmington, Delaware:
Brandywine Valley Wine Trail, http://bvwinetrail.com/
Collier's of Centreville, http://www.collierswine.com/
*With use of NCC WF Program, preferred lender and settlement attorney