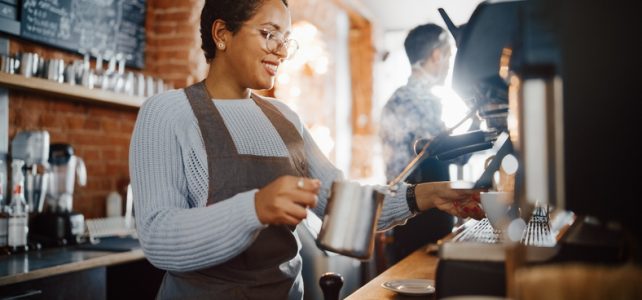 Best Coffee Spots in Kennett Square
Sure, you could make coffee at home, but with so many great coffee spots to choose from in Kennett Square, Pennsylvania, why not treat yourself to something special? Locals in and around the Kennett Square area have plenty of incredible brews to choose from at favorite cafes like Philter Coffee, Evergreen Café, and PureBread Deli, just to name a few.
Philter Coffee
The next time you're taking a stroll down West State Street in Kennett Square, take a few minutes to pop into Philter Coffee. They boast handcrafted coffee brewed by some impressive-looking equipment, and yes, they do coffee foam art. Owned and operated by a local couple, Philter Coffee offers a range of specialty coffees that they meticulously roast themselves. Philter Coffee also serves a delectable assortment of baked goods, as well as breakfast and lunch.
(302) 472-7212

Call for More Information About Kennett Pointe Luxury Town Homes

Evergreen Café, Bakery, and Juicery
You'll find the Evergreen Café, Bakery, and Juicery at 216 South Mill Road, Suite 111 in Kennett Square. (Double-check their current hours on their website before you go; they may be closed two days per week.) Since 2019, the Evergreen Café has been serving up delectable Colombian-Mexican fusion cuisine, along with American favorites and, of course, some of the best coffee you'll find anywhere.
The staff enjoys using alternative brewing methods, along with single-origin coffee beans farmed sustainably by family farmers. The result is an incredible cup of coffee that you can enjoy with a traditional Colombian breakfast or lunch.
Their house coffee is medium roast, but they also offer dark roast espresso lattes, cappuccinos, and espressos. Try their pour overs for a meticulously crafted cup. They also offer cold brews. Enhance the Colombian flavor by requesting your coffee panela sweetened. Alternative milks are available (e.g., oat and almond), and the menu features options for those who are vegan, gluten-free, or allergy-restricted.
PureBread Deli
The PureBread Deli has multiple locations throughout Delaware and Pennsylvania, but they still manage to maintain their local, small town, friendly vibe in their café in Kennett Square. Here, you'll find them at 825 East Baltimore Pike, and they also have locations in nearby Wilmington and Greenville, DE. The PureBread Deli is known as a fantastic place to meet a friend for a cup of coffee. They also offer plenty of breakfast items, like their unique Gruffin (grilled muffin with butter), but the real attraction are the sandwiches, all of which are named after a breed of dog.
(302) 472-7212

Call Today for Details about our Kennett Pointe Community

New townhomes for sale in Kennett Square, PA are going fast!
Ready to take advantage of all that Kennett Square has to offer? From great coffee and fine dining to outdoor recreation and historic sites, there's never a shortage of places to go and things to do. Explore the new construction homes near Kennett Square within the newly built master-planned community of Kennett Pointe. Just 53 luxury townhomes dot these tree-lined streets, along with loft-style apartments featuring luxurious touches. Call Montchanin Builders today to schedule a viewing of our new townhomes for sale in Kennett Square, PA, and be sure to ask us about our special financing offers.