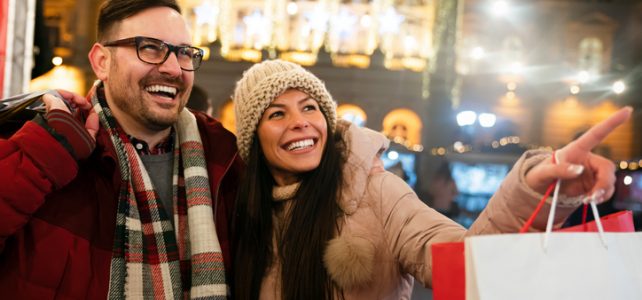 Celebrate the 2022 Holidays With Seasonal Activities in Kennett Square!
It's beginning to look a lot like the holidays in Kennett Square, and you're invited! In this close-knit community, the festivities traditionally kick off with the Kennett Square Holiday Light Parade, which always takes place soon after Thanksgiving. Then, you can keep the party rolling with excellent deals on great gifts during Small Business Saturday, followed by the Kennett Square Holiday Village Market. There's no shortage of fun ways to celebrate and prepare for the winter holidays in our little corner of PA!
Kennett Square Holiday Light Parade
The ever-popular Holiday Light Parade is returning for its 10th time this year! Kennett Square residents love this annual event, which is taking place on November 25, starting at 6:15 PM. You'll want to arrive a bit earlier, however, to enjoy the DJ's holiday music skills. The parade will get started with a performance by dancers from the Longwood Performing Arts.
Do note that the parade follows a different route this year in an attempt to reduce traffic congestion. The party will get started at the Cypress and South Broad Streets intersection. The parade heads north toward State Street, then west along State Street and ending at Center Street.
Every year, the parade gets a little better and a little bigger. What started with just a handful of participants has turned into an 80-float celebration. In addition to the floats and dancers, you can also enjoy a music troupe and classic cars and other vehicles decorated with festive lights. Immediately after the parade, Santa and Mrs. Claus will light the tree.
(302) 472-7212

Call Today for Details about our Kennett Pointe Community

Small Business Saturday
After enjoying the Holiday Light Parade on November 25, you'll want to return to the downtown area the following day. Nationwide, Small Business Saturday is held on Saturday, November 26, and Kennett Square is no exception. Come on out to support the many local businesses and vendors that are offering a diverse assortment of holiday gifts, décor items, and more. Plan to stay for lunch or dinner, as the downtown area in Kennett Square has plenty of incredible restaurants to choose from.
Kennett Square Holiday Village Market
Every year, the Kennett Square Holiday Village Market is held on the first and second Saturdays and Sundays in December. This year, you can visit on December 3, 4, 10, and 11 from 11 AM to 5 PM. You'll find the market at The Creamery—a favorite local community gathering place and eatery. During the market's operating hours, there will be a free shuttle bus to and from The Creamery and the downtown area.
Despite the name, the market is really more like a community festival where you can:
Enjoy holiday shopping at dozens of local artisans' booths
Grab something tasty at the food trucks
Roast a s'more over the fire pit
& Check out the ice sculpture demonstrations
There's also live music, festive drinks, and more!
(302) 472-7212

Call Today for Details about our Kennett Pointe Community

View new townhomes for sale in Kennett Square, PA
Kennett Square is a fun, friendly town that offers incredible amenities you can enjoy year-round when you move here. View new construction homes near Kennett Square built by the master craftsmen at Montchanin Builders. Our brand new, exclusive community of Kennett Pointe offers neighborly living at its finest, with luxury townhomes, loft-style apartments, green spaces, and shops conveniently located nearby. Call us today to inquire about our new townhomes for sale in Kennett Square, PA, and ask us about our special financing arrangements.