Delaware Home Improvement Contractors: Expert Deck & Garage Renovations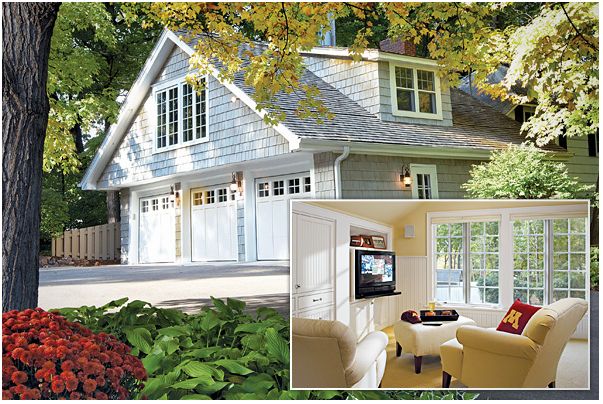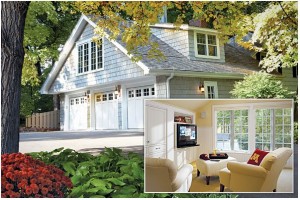 Summer is in full swing in Delaware – the perfect time for backyard barbecues with family and friends. Want to create and outdoor dining and entertaining space worthy of envy, but need to renovate your deck?  The good news is that a professional deck renovation can have a positive impact on your home's value. In fact, recent reports show that homeowners with remodeled or newly installed decks can expect a 75 to 80 percent return on their investment at the time of resale! While there are many virtues to the Do It Yourself (DIY) approach, Delaware home improvement contractors draw from decades of experience to deliver exceptional results at surprisingly affordable costs. Montchanin Builders are renowned for their outstanding home renovations throughout Delaware skills, whether you're considering a new deck or a garage renovation project.
Experienced Delaware deck builders
Montchanin home improvement contractors have a stellar reputation when it comes to quality remodeling services at fair prices. Up to date on the most innovative construction materials and the latest trends in outdoor living areas, our team will sit down with you to create a firm plan of action. When designing your new deck, we'll discuss your preferences for design, materials, shape and aesthetic details, while working within the constraints of your budget. Whether you desire a simple hardwood patios or a complex, elevated decking system that add extra square footage to your home, our team can make those wishes come true. A professional deck renovation may include a fire pit, an outdoor kitchen, a built-in grill, and so many other features you will explore with our team. Our contractors will ensure your remodeled deck weathers beautifully, through snow, rain and sun providing you years of enjoyment.
Need an overhaul or extra space in the garage?
Recognized by HGTV for our quality craftsmanship and personalized customer service, Montchanin Builders can also help clients transform their garage into a comfortable Mother-in-Law apartment, cool music jam space, or sleek storage area. Some of the older homes, especially in and around Wilmington, are notorious for their tiny, cramped garages that only accommodate one vehicle. If your house has a one or two-car garage, and your growing family needs more space, our home improvement contractors can find that extra room. One of the best aspects of partnering with Montchanin is leaving the stresses of a DYI project behind. We make home improvements easy and enjoyable, and offer a range of neat storage solutions and organization systems for your new garage. And once again, this project not only enhances the lives of your entire family, but boosts the resale value of your home. Did you know that the average garage addition has a resale value of nearly $35,000? It may sound like an expensive proposition, but our seasoned contractors know how to keep costs minimal, without sacrificing on quality. With professional contacts throughout Wilmington and the greater Delaware area, we source affordable building materials and work diligently to deliver your project on -time and on-budget.
Summer renovations improve the value of your home
If you decide to work with us for your deck or garage renovation in Delaware, our crew will secure all relevant materials and building permits, while you focus on design concepts and features that are most important to you. In short, we want the home improvement process to be satisfying and stress-free for our clients, and we strive to deliver only first-rate work. To learn more about our many services, please contact Delaware's leading home improvement contractors by calling 302-472-7213. Or, you can reach us online at amaluski@montchaninbuilders.net.