Philly's Tempting Culinary Scene a Boon for Delaware Foodies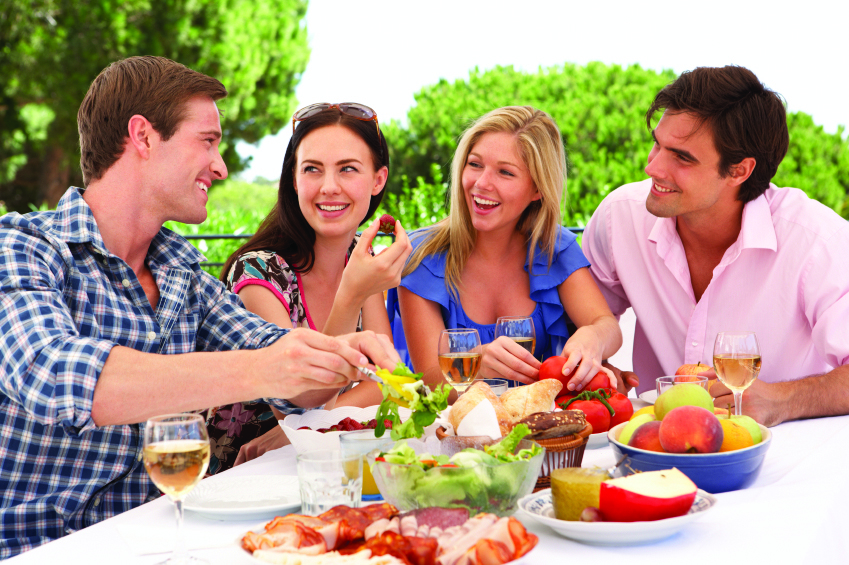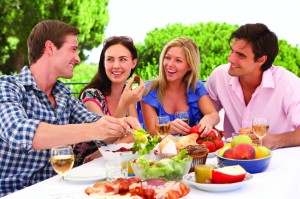 Esteemed food writers say that Philadelphia is at the helm of another American revolution with the birth of one of the most cutting-edge restaurant scenes in the nation. Featuring an assortment of indie pubs, intimate bistros and sophisticated eateries, the City of Brotherly Love tempts foodies with much more than savory cheese steaks.
With so many new upstart restaurants and cafes thriving, Darley Green home owners will be spoiled for choice when planning their weekend adventures. This master-planned community of high-end townhomes and condos has a prime address in the culturally vibrant Claymont Renaissance District – a mere 20-minute drive from Philly's best restaurants!
What to do in Delaware: a foodies guide
Get ready to whet your appetite with seasonal dishes, avant-garde cuisine and inspired cooking from some of the country's up-and-coming chefs, all of whom showcase their talents in the heart of Philadephia.
Vedge (1221 Locust Street) – Owned and operated by Rich Landau, of "Chopped" fame, this eatery focuses on delicious vegetable-based dishes with flair and has won heaps of awards. Be sure to sample their sweet potato arancini with lime sorbe.
Stateside (1536 East Passyunk Avenue) – New American fare is the theme of Stateside, run by "Top Chef" winner Nicholas Elmi. A favorite among locals and weekend warriors alike, popular dishes include jalapeño and ponzu, and a charred Spanish mackerel complemented with crushed mustard seed.
Alla Spina (1410 Mt. Vernon Street) – Pub lovers flock to this intimate spot, which is Italian for "from the tap." The fare is decidedly Italian with an innovative version of poutine, crafted with mozzarella curd.  Also try their guinea-hen Bolognese.
Fitler Dining Room (2201 Spruce Street) – Located just a few skips from Rittenhouse Square. Chef Robert Marzinsky delights guests with fresh, seasonal dishes and an ever-changing menu that includes specials like roasted beets with pine-nut granola, a Moroccan spiced carrot salad, and mouthwatering cashews and faro.
Enjoy Philly's amazing culinary and craft brew offerings
It's evident that Philly's gastronomic offerings are much more than hoagies and cheese steaks, but the city also boasts a thriving beer scene. For a taste of Philadelphia's own craft brews, along with full-bodied European lagers and ales, you won't have to look far. Monk's Cafe (264 S. 16th Street), situated close to the Kimmel Center complex, tempts beer lovers with more than 250 varieties– more than half of which are Belgian.
Serving happy patrons since 1860, McGillin's Olde Ale House (1310 Drury Street) is a veritable institution among those who crave a traditional pub experience. Don't be dissuaded by the location; beyond the dark alley and old trash bins lies a gem of a tavern and a slew of tasty pilsners and ales!
New home communities in Delaware offer a prime location
Itching for a scrumptious weekend getaway or a romantic dinner? A fabulous night out on the town is easier than ever when you're living in Darley Green, featuring some of the most sought after new construction homes near Philadelphia. Long commutes are a thing of the past, with quick access to the Philadelphia Pike near I-95 and I-495.
Convenient to shopping malls, incredible restaurants, historic attractions and kid-friendly points of interest, Darley Green was designed to offer maximum comfort at affordable prices. To learn more about our new condos and townhomes in Delaware, please contact our sales manager Amy Maluski, at 302.655.2600.