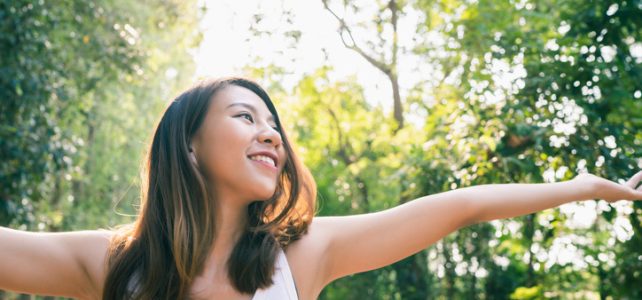 Best Things to Do in Brandywine Valley
Brandywine Valley is a scenic area that extends from northern New Castle County, Delaware to southern Chester County, Pennsylvania. Here, you'll find many historic sites (such as the battlefield of the Battle of Brandywine) and fun things to do. If you find yourself in the Brandywine Valley area, or are residents of either Wilmington or Greenville, DE, check out these three must-visit sites.
Explore the new African American heritage center
The Delaware History Museum in downtown Wilmington is always worth a visit, especially now with its new addition, the Jane and Littleton Mitchell Center for African American Heritage. The center is named in honor of Jane and Littleton Mitchell, two Delaware residents who made it their mission to promote equal rights for African Americans in the state. Littleton also served during WWII as a Tuskegee Airman instructor, and Jane was a lifelong nurse. The new heritage center honors the Mitchells by continuing their mission of raising awareness of the struggle for equal rights and human dignity.
At the center, you can explore the key role Delaware played in the Underground Railroad and learn about heroes like Samuel Burris, who risked his own life and liberty to help escaped slaves reach freedom. The Journey to Freedom exhibit also tells the story of Black Anthony, an African who was taken from his home in the West Indies and brought to Delaware as a slave in 1639.
(302) 472-7212

Call for More Information About Luxury Town Homes In Greenville, DE

Enjoy incredible art at the Brandywine River Museum of Art
If you haven't quite gotten your fill of museums yet, swing by the Brandywine River Museum of Art. You'll find it in Chadds Ford. This museum specializes in showcasing some of the very best of American art, with a focus on artists who spun their magic in the Brandywine Valley. These include the Wyeth family—Andrew, Jamie, and N.C. Wyeth. N.C. Wyeth, whose mother was an acquaintance of Henry David Thoreau and Henry Wadsworth Longfellow, began his artistic career as an illustrator for the Saturday Evening Post. He went on to become a highly accomplished American Impressionist, and he passed his artistic skill down to the next two generations (Andrew, his son, and Jamie, his grandson).
In addition to a robust collection of Wyeth family artwork, the Brandywine River Museum of Art boasts work by George Cope, Guy Pene du Bois, Howard Pyle, Alice Barber Stephens, and many others. Enjoy the outdoor sculptures and take the studio tour to view the Wyeths' art studios.
Enjoy an invigorating hike
The Brandywine Valley is full of excellent hiking trails for nature lovers and exercise enthusiasts alike. Some of the most scenic hiking trails are as follows:
Brandywine Creek State Park – Choose from about 10 trails ranging from an easy half mile to three miles.
First State National Park – A relative newcomer to the National Park scene, this beautiful destination offers multiple trails to choose from.
ChesLen Preserve – This gorgeous hiking destination, with nine miles of trails, is actually privately owned, but is open to the public.
Tour the Read House and Gardens
The Read House and Gardens is a designated National Historic Landmark located in Old New Castle. Take a tour of this beautiful, 14,000-square foot mansion once occupied and custom-built for George Read II and his family. Read, who was the son of one of the signers of the Declaration of Independence and the Constitution, became the first U.S. attorney. Read spared no expense with the craftsmanship and fine details of his mansion. The extensive gardens (installed by the next owner, William Couper) are stunning.
(302) 472-7212

Call Today for Details about our Barley Mill & Darley Green Community

View new construction homes in New Castle County, Delaware
All that Brandywine Valley has to offer is practically at your doorstep when you live in a masterfully crafted home built by Montchanin Builders. Within the tree-lined streets of the master-planned townhome communities of Darley Green and The Townes at Barley Mill, you'll love the flexible, open floor plan and luxurious touches of our new construction townhomes. These walkable communities are awaiting new residents, but homes are going fast, so don't delay! Contact Montchanin Builders today about our townhomes for sale in Wilmington, Delaware and Greenville. Ask us about our special financing arrangements.
Additional resources for Delaware residents
Delaware History Museum, https://dehistory.org/visit/delaware-history-museum/
Brandywine River Museum of Art, https://dehistory.org/visit/delaware-history-museum/
Read House and Gardens, https://dehistory.org/visit/delaware-history-museum/