Unique Housewarming Party Ideas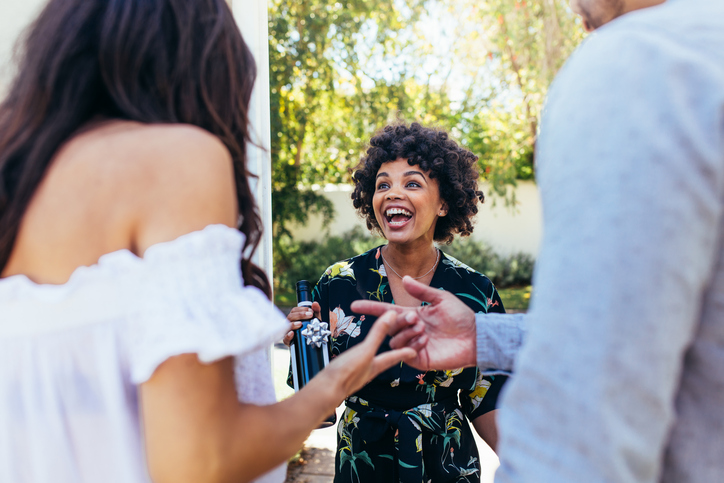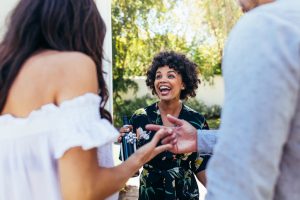 There are few things as fun as throwing a killer housewarming party to show off your new digs — especially when you found a beautiful spot that boasts everything you need. Purchasing a new home is one of life's biggest milestones, but when it comes to urban convenience, family-friendly amenities and the luxury of ample living space, more people are looking to Montchanin Builders' townhomes for sale in Delaware, where modern design meets low-maintenance living.
Welcoming friends, family and neighbors into your new abode is a time for celebration and relaxation. Some of the best housewarming parties are casual affairs filled with amazing food, easy conversation and plenty of laughter. Whether you throw a themed event, a game night or a pot-luck get together, it's an important time that can pave the way for new friendships as well.
Housewarming party inspiration
When it comes to housewarming party etiquette, there are virtually no rules. In addition to your friends, co-workers, loved ones and neighbors, why not invite your realtor too? This is a time to throw open your doors and share your good fortune with everyone!
Unpacking party
If you're still surrounded by boxes and feeling overwhelmed, there's nothing wrong with throwing an "unpacking party," where guests can lend a helping hand. Simply ply them with tasty nibbles and drinks, and they'll be happy to help lessen the clutter, plus it's a great icebreaker for getting to know your neighbors!
Game night
Who doesn't love a little friendly competition, especially when there are delicious appetizers involved? Housewarming parties are an excellent opportunity for throwing in some games, be it the board variety or something more challenging like an interactive scavenger hunt with prizes. You can even split your guests into teams for a "design a room" challenge to see who comes up with the best decorating ideas for your new home.
Themed party
Let your creativity shine with a themed party that is sure to leave a lasting impression. Whether you choose a Mardi Gras celebration or a 70's disco night, you can ramp up the fun with curated music, cute invitations, décor and costumes as well.
Cool menu ideas
Consider these whimsical options that are easy to throw together at the last minute:
A gourmet table-length deli sandwich
Sparkling champagne in party cups
Trays of finger foods like chicken and veggie skewers, sushi wraps and artichoke dip with crackers
An outdoor BBQ with grilled corn on the cob, veggie burgers and bratwurst
If the weather is chilly, make a giant pot of hearty stew or chili accompanied by French bread
Housewarming Post-it Guest Wall
In lieu of the traditional guest book by the door, let your guests impart their well-wishes on colorful post-it notes plastered on the wall. A modern if not whacky interpretation of this formal tradition.
Enjoy the benefits of townhome living
The expert home builders in Delaware with Montchanin Builders are proud to bring the benefits of townhome living to the people of Delaware in their elegant, master-planned communities like Darley Green. Residents become part of a vibrant community complete with retail shops, shared green spaces and a public library. These beautifully-appointed two and three-bedroom townhomes feature gourmet kitchens, high ceilings, stainless steel appliances and luxe finishes – all details that you'd be thrilled to show off!
To learn more about Delaware townhomes by Montchanin Builders, or to arrange a home tour, call 302-472-7212 today.
Additional Resources on Housewarming Party Ideas:
Homedit, Throwing a Great Housewarming Party https://www.homedit.com/housewarming-party/
Party411, Housewarming Party Ideas http://www.party411.com/PlanYourParty/Occasion/HousewarmingParty.aspx
Evite, Home Sweet Home: Housewarming Party Guide https://ideas.evite.com/planning/housewarming-party-guide/