Summer Splendor in the Greater Wilmington and Brandywine Valley Areas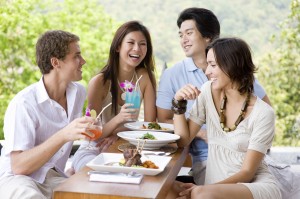 The Greater Wilmington and Brandywine Valley areas are renowned for their gentle, rolling hills, scenic beauty and historic significance, and there is no better time to enjoy each of those attributes than in summer. The cultural attractions, recreational opportunities and landmarks around every turn truly make this region something to behold.
If you are interested in making this charming enclave your home instead of simply a travel destination, you owe it to yourself to explore the residential options offered by our team of Delaware custom home builders.
Montchanin Builders really can help make your dream of living here a reality!
Basking in the region's outdoor bounty
The natural splendor of the Brandywine Valley and Greater Wilmington is showcased at its finest during the summer months. While the region certainly offers year-round activities to please any taste, the warmer months provide an opportunity to take advantage of some of its most treasured features. Garden lovers will find that lush blooms and manicured grounds abound at Longwood Gardens, Pierre du Pont's 1,077 acres that include a stunning topiary garden, an abundant water lily pond and a silver garden replete with succulents. The children's garden at Henry Francis du Pont's Winterthur estate features a fairy cottage and tulip tree house, sure to please even the youngest garden aficionados.
For those who are slighly more adventurous in their outdoor excursions, a scenic trip down the Brandywine River via kayak, canoe or tube can be had thanks to the Northbrook Canoe Co., located in West Chester. The journey offers a view of an impressive array of historical sites that includes the site where Hessian and British troops crossed the Brandywine River to flank General George Washington. Wildlife lovers will take note of the deer, turtles, birds and varied vegetation along the way, making this a can't-miss summer activity.
Summer in the Brandywine Valley and Greater Wilmington area boasts cultural and historical landmarks sufficient to keep the most active of families entertained. Visits to and tours of the Darley House, the Claymont Stone School, Rosewood Park and the Brandywine Battlefield Park provide educational experiences for all ages that are also a great deal of fun.  The Delaware Shakespeare Festival offers professional, yet accessible summertime performances of the Bard's classic works suitable for audiences of every description and demographic.
How Delaware custom home builders can make Wilmington living a reality
The tremendous appeal of the Greater Wilmington and Brandywine regions is undeniable, and fortunately, Montchanin Builders offers those seeking residences of distinction a broad range of high-quality options. Home seekers interested in condos for sale in Delaware that offer spacious floor plans, distinctive design and professional landscaping need look no further than the planned community of  Darley Green.
A full-service construction firm, Montchanin Builders also has the ability to provide custom home building services from the ground up. Our reputation for unsurpassed craftsmanship and customer satisfaction is matched only by our commitment to staying on budget and exceeding client expectations.
If you have made the decision to make the Greater Wilmington region your permanent home, it is important to find a residential home builder you can trust to provide beautiful design, flexible living options and flawless finishes. Whether you wish to purchase a condominium in the acclaimed Darley Green master-planned community or prefer to build a custom home in collaboration with our team of experienced professionals, we invite you to explore all that Montchanin Builders can provide.
Contact us at 302-472-7213 for more information.