Winter Fun on the Wilmington Riverfront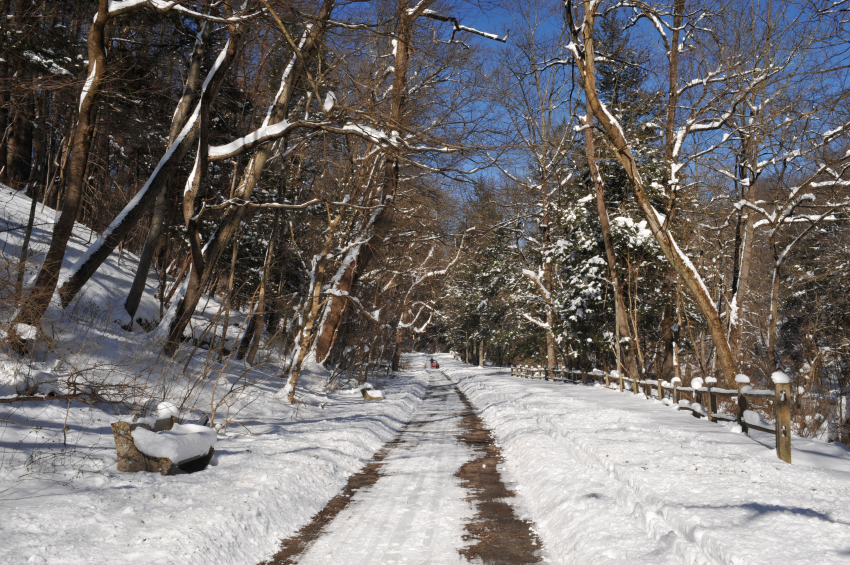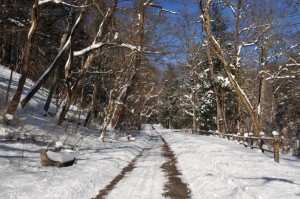 One of the great joys of winter is finding some smooth glistening ice, lacing up the skates, and indulging your Olympic skater fantasies–preferably followed by some hot chocolate with marshmallows. The Horizon Riverfront Rink at Justison Landing Green on the Wilmington riverfront is Delaware's own Rockefeller Center (except a lot bigger and without the long lines!) and is open every day until February 28.
 Wilmington riverfront is alive with action 365 days a year
Sponsored by the Riverfront's local businesses, it's a fabulous way to spend a few hours on a weekday evening gliding under the stars before heading off to one of the local bistros or cafes along the Wilmington riverfront to warm up with something to eat. If a school night doesn't work, the rink is open all day Saturday and Sunday from 11AM-10PM on Saturday and 11AM-9PM on Sundays. During the week, the rink is open Monday thru Thursday from 4PM-9PM and Fridays from 4PM-10PM.
Tour the new homes in Delaware minutes from the Wilmington riverfront
Only a short ten minute drive from the wonderfully designed townhomes and condos at Darley Green, the big Wilmington riverfront rink is 72 feet wide and 120 feet long, big enough to accommodate 350 skaters. The price is right too, at $7 for skaters 13 and over, $5 for children 12 and under, and $3 for skate rentals.
If you're feeling lucky you made it off the ice in one piece, you may want to try another of Delaware's most popular indoor winter pursuits—trying to break the bank at Delaware Park Casino. Aside from 2500 slot machines and a world of table games, Delaware Park is one of only three East Coast venues to offer parlay sports betting on pro football. If the horses are your pleasure, simulcast thoroughbred racing is offered year round.
There are not many better ways to spend your winnings than to head a few minutes south to gorgeous Christina Mall and visit hundreds of upscale shops and designer boutiques for some of the nation's best tax-free shopping. Delaware is consistently on top of the lists of America's best places to live and why not? No sales tax, no inheritance tax, low state income tax, and property tax rates that rank among the lowest in the country.
New homes in Delaware are minutes from the center of Wilmington nightlife
If you're a smart owner of one of the new homes in Delaware at Darley Green, you already know you're minutes away from the great winter nightlife in Wilmington. Sensational young chefs have brought their outstanding skills to Wilmington's new breed of restaurants and cafes and are wowing critics from everywhere.
After dessert, stroll over to the stately Grand Opera House, a perennial favorite venue of the country's top entertainers who love performing there, and choose your pleasure—dance, opera, comedy, jazz, rock. This winter, enjoy multi-Grammy Award winners Diana Krall and Herb Alpert, the legendary Chieftains from Ireland, the blistering southern blues rock of the Tedeschi Trucks Band, George Thorogood & the Destroyers, even the Grammy and two-time Emmy award winning, no holds barred stand-up comic Kathy Griffin, who's just replaced Joan Rivers as the host of "Fashion Police".
Take time to visit the delightful new homes in Delaware
Delaware is blessed with four seasons of stunning physical beauty, an outstanding location minutes from Philadelphia, a short drive to NYC and Washington DC, and a favorable tax atmosphere.
If you want a taste of the affordable luxury of the master planned community of gracious townhomes and condos at Darley Green minutes from the beautiful Wilmington riverfront, call Montchanin Builders Information Center at 302-655-2600.