Delaware Home Addition Contractors Can Increase Your Home's Value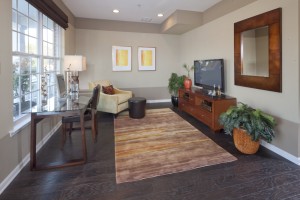 The in-laws are coming, the in-laws are coming! Now tell little Jimmy and Sarah they have to share a room again for the next two weeks and watch the fun! What was once an idyllic little home for you and your family has steadily been stretched to its limits by the demands of your kids, their friends, and of course, grandmas and grandpas who want nothing more than to be a part of the action.
The problem may be that you didn't think far enough ahead to accommodate the long-term changing needs of a growing, active family. If it's any consolation, few people have that kind of foresight. Now the time may be here when you need to decide if it makes more sense to move or remodel.
Benefits of a home renovation with additions
First, the case for selling. How's the market? What is your current home worth? Ask a real estate agent or appraiser to do a "comparative market analysis," or CMA, of your home. A CMA looks at such variables as the asking price, the selling price, and length of time on the market of several homes that are comparable to yours in your neighborhood. This will give you an idea of approximately how long your home will be on the market to fetch your asking price. Once you clear your mortgage at closing, do you have enough left to start over again somewhere else and live with the inevitable compromises of a new home?
What if you love your home and the great friends you've made, and the kids don't want to be uprooted from their school clubs, teams, and friends? After running the numbers, many homeowners decide it makes more sense to add on to what they have than to buy or build something comparable.  First, renovations that add space, such as an added bedroom or family room, generally add more value to your home.  Adding a second floor to a one story home effectively doubles your square footage with the same footprint. According to the National Association of Realtors, every 1,000 square feet you add to your home correlates with a 3% increase in home value. So if you do decide to sell in the future, you will be getting a better return.
If you have been in your home long enough to build some substantial home equity, you can fund your home addition by refinancing your existing mortgage and taking the necessary cash out to do the work—and it's tax deductible. You can also take out a home equity loan, a home equity line of credit, or a future-value loan that is based on your home's value after your addition is completed.
Do the job right with the Delaware home addition contractors
But doing an addition is akin to building a home, and a proper addition is not a DIY project. The Delaware home addition contractors at Montchanin Builders are well known in the industry as top flight professionals and craftsmen. From creating blueprints and obtaining necessary local permits to finding materials within your price range and bringing in a reliable, background-checked, experienced crew of workers – we've got you covered.
Whether you want an outdoor kitchen, a media or family room, a home office or a sunroom, Montchanin is the smart choice to get the job done on time and on budget.
Get a free quote for your home addition!
If you're looking for a more comfortable, spacious living environment for a reasonable price, then look no further than the high quality workmanship of Montchanin Builders.
Call 302-472-7213 to speak with a representative from Montchanin Builders and set up your free consultation.